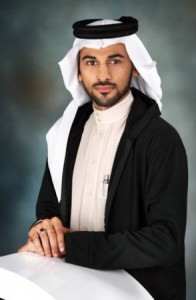 Three Shi'ites held in prison for over a year were freed in Saudi Arabia's oil-producing Eastern province, a Shi'ite preacher and a local journalist said on Sunday, days after a rare protest demanding their release.
Shi'ites staged a small protest on Thursday in the town of Awwamiya, near the Shi'ite centre of Qatif on the Gulf coast, to demand the release of the three, who had been held without charges.
"They were released today," preacher Khoder Awwami told Reuters on the sidelines of a ceremony in a small mosque where the three were welcomed.
"I am so happy," said Muneer al-Jasas, a blogger and one of the released men.
Officials could not be immediately reached for comment.
Saudi Arabia's Shi'ite minority mostly live in the Eastern province, which holds much of the oil wealth of the world's top crude exporter.
The province is near Bahrain, scene of protests by majority Shi'ites against Sunni rulers.
Saudi Arabia applies an austere Wahhabi version of Sunni Islam and Shi'ites say that, while their situation has improved under reforms launched by King Abdullah, they still face restrictions in getting senior government jobs.
The government denies these charges.
Awwamiya, a town visibly less affluent than the rest of the country, was the scene of protests for weeks in 2009 after police launched a search for firebrand Shi'ite preacher Nimr al-Nimr, who had suggested in a sermon that Shi'ites could one day seek their own separate state.
The secessionist threat, which analysts say was unprecedented since the 1979 Iranian revolution provoked anti-government protests, followed clashes between the Sunni religious police and Shi'ite pilgrims near the tomb of Prophet Mohammad in the holy city of Medina.
Since then, Shi'ites say the situation has calmed down but they are still waiting for promised reforms to be carried out.
Officials say Shi'ites make up 10 percent of the Saudi population, although diplomats put it closer to 15 percent.