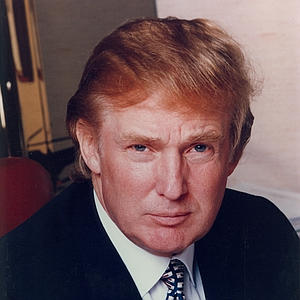 Donald Trump talked foreign policy Monday, slamming President Obama and Republicans for an unwillingness to "get tough with Saudi Arabia."
"Gasoline prices are going to go to $5, $6, $7 and we don't have anybody in Washington that calls OPEC and says, "Fellas, it's time. It's over. You're not going to do it anymore," Mr. Trump said during an appearance on "Good Morning America."
"I'm going to look 'em in the eye and say, "Fellas, you've had your fun. Your fun is over," the real estate mogul added.
It's the latest comment made by Mr. Trump in reference to America's foreign policy. The potential Republican presidential candidate has called for a 25 percent tariff on Chinese goods, winning him a lot of attention as he weighs a presidential run in 2012. The New York Republican has also criticized the Chinese for manipulating their currency, saying the tactic is costing America jobs.
"They have manipulated their currency so violently towards this country, it is almost impossible for our companies to compete with Chinese companies," Mr. Trump told CNNMoney in January.
The comment comes as Mr. Trump has surged in the polls in recent weeks. An Associated Press report notes growing support for a Trump candidacy, with supporters in New Hampshire and Iowa seriously considering backing the New York Republican.
Mr. Trump has said in the past that he plans to announce in May whether he will seek the Republican nomination. The billionaire has noted that he is willing to spend upwards of $600 million on a potential race.