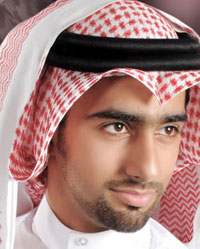 Saudi Arabia has detained a Shi'ite activist in the oil-producing eastern province for taking part in demonstrations, Human Rights Watch said on Tuesday.
It said Fadhil al-Manasif was arrested on May 1 in Awwamiyya, where minority Shi'ite Muslims staged small protests in March to complain of discrimination — a charge the government denies — and the detention those critical of the government.
"The latest arrests of peaceful dissidents brings the climate for reform in Saudi Arabia to freezing point," Christoph Wilcke, senior Middle East researcher at Human Rights Watch, said in a statement.
"The Saudi ruling family has shown no signs that it might ease its iron grip on the right to express political opinions."
The Sunni Muslim monarchy of Saudi Arabia, the world's top oil exporter and major U.S. ally, does not tolerate any form of dissent.
Interior Ministry spokesman Mansour al-Turki said: "Joining or calling for demonstrations is banned and those in violation of the ban are dealt with in accordance to Saudi Arabia's regulations."
The Gulf Arab country has not seen the kind of mass uprisings other countries in the region have over the past few months, and a planned day of protest on March 11 failed to draw any significant numbers to the streets in Riyadh amid a heavy security presence.
Al-Manasif had documented, in writing and pictures, the demonstrations in the eastern province calling for more human rights and demanding the release of jailed relatives who protesters say have been held for years without a trial.
An earlier report by the rights group said Saudi authorities had arrested more than 160 activists between February and April and activists say that arrests continue to be made.