Hundreds of women took part in demonstrations in Princess Nora Bint Abdulrahman University in Riyadh Saudi Arabia today after failing their English exam.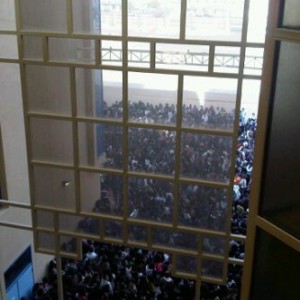 The students felt hard done by the results, which were marked subjectively without a clear academic criteria.
The University President tried to stop the demonstration but to no avail. The women were chanting we will continue to demonstrate  until the President resigns.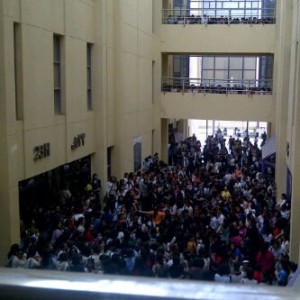 The University President retaliated by saying: "that all those who have failed their english exams will repeat the whole year and retake all their subjects. They will start from scratch because they've caused a lot of chaos and humiliated the university staff. This will be a lesson to all students, not just in this university but in all universities around the country."
The woman's revolution in Saudi Arabia is up and running.