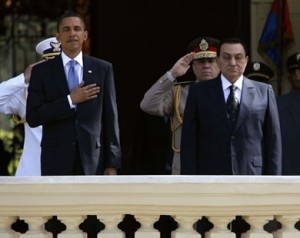 It's no longer a secret that an uprising in the Gulf States is a big possibility, especially since its people have always connected with the cultural and political movements, which emanated from Egypt,  the epicentre of the Arab world.
The current Islamic movement began in Egypt in the 1930s. Intellectuals from all over the Arab world flocked to Egypt in order to come into contact with the new leadership, its ideas and goals, which were later exported  to other parts of the world.
When the free officers revolution in 1952 had manny supports in the Gulf States to the extent that many participated in demonstrators against their authoritarian regimes.
Analysts are aware that the Egyptian revolution will have a major impact on the Arab world, specifically the Gulf States, whose people are anxiously waiting to see the results of this popular revolution.
The Egyptian revolution  has sent a clear message to the world, change is inevitable. No power in the world, no matter how strong it may be can stop the people from achieving their aspirtaions.
Mubarak's delaying tactics won't change the reality on the ground, especially since his status as the head of the regime has fallen. Mubarak's departure signals the collapse of the regime.
The events of the 25th of January were a major historical turning point. Egyptians were liberated from fear. President Mubarak lost his confidence and legitimacy as direct result of the demonstrations.
What has been said about Mubarak's regime also applies to the Gulf Shiekhdoms, who buy America's loyalty in order to shore up their power base. These dictators have no other option but to introduce quick and substantial reforms. The changes that have started in Egypt won't exclude anyone.