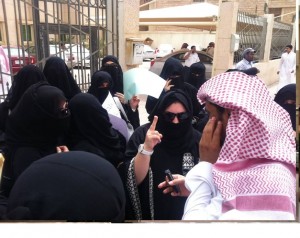 Around 160 women gathered in front of the Labour office in the Khobar, one of Saudi Arabia's main industrial cities. The women raised banners called for an end to their long standing suffering in MENA, a business service company.
The female protestors are all employed by MENA, a business service company , which deals with Saudi Aramco.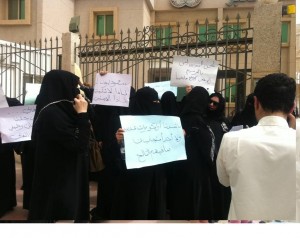 The protestors were fed up with the corruption inside the company and being ignored by the company management, and hence decided to demonstrate outside the Labour Office in Khobar.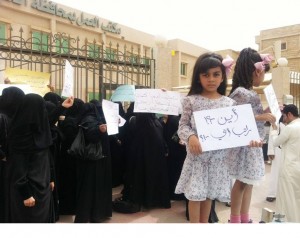 Lamya al-Baddah said that she was inspired by the words of King Abdullah who wanted an end to administrative corruption. Lamya said: "We want everyone to know that we have suffered from injustice in this company, we trust the government officials and are sure that our rights will be quickly restored."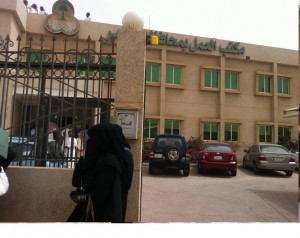 The company has approximately 100 Saudi employees, 40 of which are female workers. The important positions of the company are operated by expatriates who work illegally inside the country.
Another protestor complained and said that some of the employees salaries were paid in cash and that their health insurance in changed every year.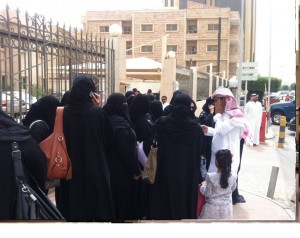 Fatema Hussein, another protestor said that the company would conceal documents during official inspections by the Labour Office. She said:" the head of  human resources in the company is an Arab who doesn't have a work permit, as is the case with the rest of the foreigners in our company. Our salaries are not paid on time, sometimes we have to wait for  3 weeks and once we receive them they're incomplete, which is contrary to Article 89 of the Labor Law."