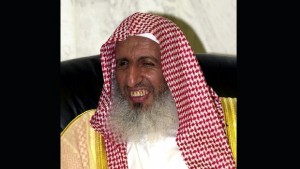 Saudi Arabia's top cleric accused Iran of interfering in the internal affairs of the six Gulf Cooperation Council (GCC) countries and attacked its "hypocrisy and deception", a Saudi newspaper said on Friday.
Gulf Arab countries are concerned over what they see as the ambition of non-Arab Shi'ite power Iran to extend its influence in Arab countries mostly under Sunni rule. Saudi Arabia follows a brand of Sunni Islam that views Shi'ites as heretics.
"We must guard against their (Iranian) intrigues and we have to be wary of them and be careful of their deceits and not fall for their claims about Islam, which are all hypocrisy and deception," Grand Mufti Sheikh Abdulaziz Al-Sheikh was quoted as saying in the daily Okaz.
The paper said he condemned "Iranian interventions" in the GCC and described Iranians as "Zoroastrians" — followers of the pre-Islamic Persian religion — in language Saudi clerics often use to attack Iranians and Shi'ites.
Bahrain's Gulf Arab allies accused Iran of interfering in their affairs after Tehran objected to the dispatch of Saudi troops to help Bahrain put down protests last month.
Bahrain, a Sunni Muslim monarchy, received help from Saudi Arabia and the United Arab Emirates to help break up the pro-democracy protest movement.
The Bahrain crisis has accentuated tensions between Iran and the GCC countries, which Washington sees as counterweights to the Islamic Republic.
Iran's official IRNA news agency said on Friday Tehran had called on the U.N. Security Council to protect opposition activists in Bahrain, where it said unrest and suppression could destabilise the entire region.