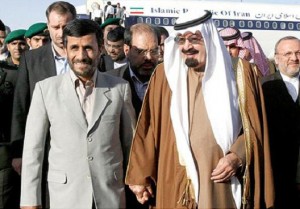 During the past ten years, the political efforts of Saudi Arabia were focused on two issues:
Firstly, regaining Washington's trust, friendship, alliance and protection of the Saudi regime, especially after the events of 11 September 2001, which badly affected their relationship. This objective was achieved, for after 4 years the relationship is back to normal. This was primarily due to Saudi money, which was spent generously, and the regime's political concessions to the US at the expense of the Palestinian cause. This is in addition to America's failure in both Iraq and Afghanistan, as well as the need for a Saudi role in the region.
Secondly, confronting Iranian influence, it seems that Saudis are very much preoccupied with Iran's scientific and nuclear development, Iran's regional and global growth which has reached Africa and its ability to build strong alliances with the countries of Latin America.
Saudi Arabia's policies towards many issues such as Pakistan, Afghanistan, Iraq, Lebanon, Sudan, Yemen, Algeria, Russia, Israel and Palestine, are all determined by the priorities of the Saudi- Iranian conflict. This conflict has also badly affected the production and the pricing of oil, whereby Saudi tries to decrease Iran's oil revenue by failing to adhere to the OPEC quota, and hence manipulating the price of oil.